Obaseki: I'm not extraordinary but I govern extraordinary people; dedicates Silverbird award to Edo people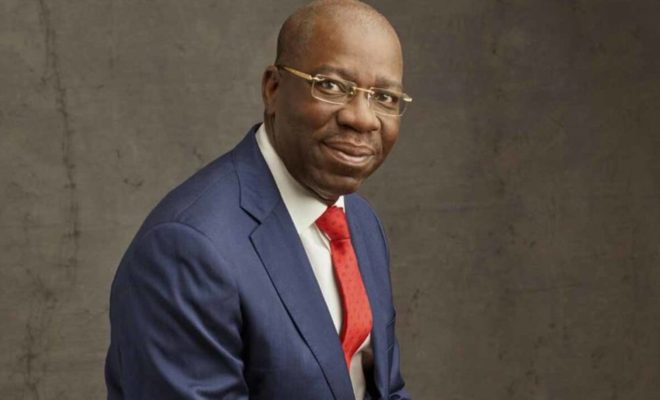 Governor Godwin Obaseki of Edo State, winner of the 2019 Silverbird Extraordinary Achievement Award, has attributed the victory to the people of Edo State whom he described as "extraordinary".
He emerged a clear winner beating other notable Nigerians through a public vote organized by the Silverbird Group. An elated Obaseki while receiving the award at the weekend in Lagos gushed: "I do not think I'm an extraordinary person, but I govern an extraordinary people. Edo people are extraordinary. They are dutiful, hardworking and illustrious.
"The 11,000 teachers, trained in digital knowhow, in our public school system who have the task of teaching over 300,000 children,  are extraordinary.
"This award is not to celebrate myself, it's a celebration of a great people that I have the privilege to govern.
"We are extraordinary in Edo because we have a symbol that no other people have: Our Oba, Oba Ewuare11. He's an extraordinary person and he is the source from where we all draw our extraordinariness.
"The galaxy and calibre of awardees tonight shows the quality of this award. It is not purchased. From security to statesmen to financial services and entertainment icons, it is obvious that this award is merited. I thank Silverbird Group for not just honouring me but the good people of Edo State."
Obaseki is an APC governor but the founder of Silverbird Group, Mr. Ben Murray-Bruce, a PDP chieftain, explained that the Silverbird Award is not political.
"This award is for persons who have distinguished themselves. It does not matter your party affiliation. I can give it to my political enemy if such person deserves it. That is why it is a different kind of award and I congratulate all the winners", he said.
The Silverbird Man of the Year award started in 2005 and was initiated to recognise the contributions of outstanding persons in the country.