Ogunsanya; From Coca Cola to Airtel Africa: The story of a polymath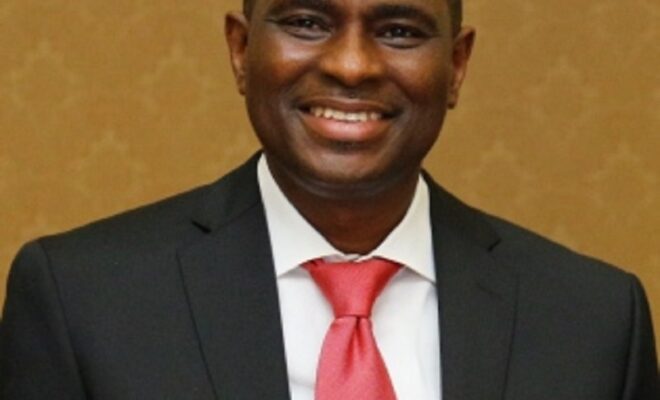 Nigeria's Segun Ogunsanya, a 1987 graduate of Electrical & Electronics Engineering from the University of Ife and a Chartered Accountant is the stuff of meteors. Recently appointed the CEO of Airtel Africa from his previous station of CEO of Airtel Nigeria, he defines the true Nigerian spirit of derring-do and chutzpah.
A genuine polymath, he's at home with engineering, science, humanities, fiscal management as he's with marketing.
Now blooming in the new knowledge ecosystem of telecom and informatics, it's hard to find technocrats who traversed the brewery industry, banking and ICT at top levels and still keep their calmness. Ogunsanya has achieved much in totally different markets.
In 1999, he served as general manager and chief executive of Coca-Cola Ghana and later as the chief executive officer of Coca-Cola Sabco, Kenya, in 2010.
His foray into banking saw him playing at the top as managing director and head of retail banking operations of Ecobank Transnational Inc. from 2008 to 2009.
He would later return to the carbonated water business serving as managing director at Nigerian Bottling Company Plc from September 1, 2011, to December 2012.
Polymaths are not easily cast in one mould. They possess the rare ability to adapt to paradigms, adjust to industry demands and plot their way through usually uncharted waters. Every ground is their turf. Their uncommon brilliance lends them to such. This sums up the Ogunsanya story.
On November 26, 2012 he returned to another familiar ground when he was appointed CEO of the Nigerian operation of Bharti Airtel. As CEO of Airtel Nigeria, he became the face of the telecom company that suffered the most identity crisis in corporate Nigeria. And he proved smart to stabilize the telecom giant and reposition it in a highly competitive Nigerian market.
And now, the big one. Having made a success of his assignment in Nigeria, he has been elevated to oversee Airtel operations in the whole of Africa. This has triggered excitement in the industry as telecom stakeholders concur that it's a promotion well-deserved.
President Muhammadu Buhari himself has joined in the celebration of a rare Nigerian home-grown professional who has turned around the fortunes of multinationals with his trademark imprint of excellence, innovation and integrity.
The President says by his elevation to Managing Director/Chief Executive Officer of Airtel Africa Plc, Nigeria's flag has been hoisted proudly across the African skyline once again.
President Buhari expressed his joy in a statement by his spokesman, Mr Femi Adesina, in Abuja on Thursday.
While congratulating Ogunsanya, the president said the appointment had once again proven that "Nigeria has a surfeit of quality professionals who can hold their own in any part of the continent, and even beyond."
According to him, with the cognate experience of the new MD/CEO for Africa, which spans consulting, banking, fast moving consumer goods, and telecommunications, he would acquit himself creditably in his new role.
He urged him to repeat the strides that made him position Airtel Nigeria as the second largest telecommunications company by revenue, serving over 50 million customers.
"The reward for hard work is more work," he added.
While wishing Ogunsanya greater successes ahead, Buhari also enjoined younger Nigerians to draw inspiration from him.
According to Buhari, with focus, dint of hard work, and resourcefulness, the younger Nigerians would reach the peak of whatever careers they have chosen for themselves.
Author: Ray Umukoro, Editor-at-large