OPEC hopeful production cut will restore oil market balance – OPEC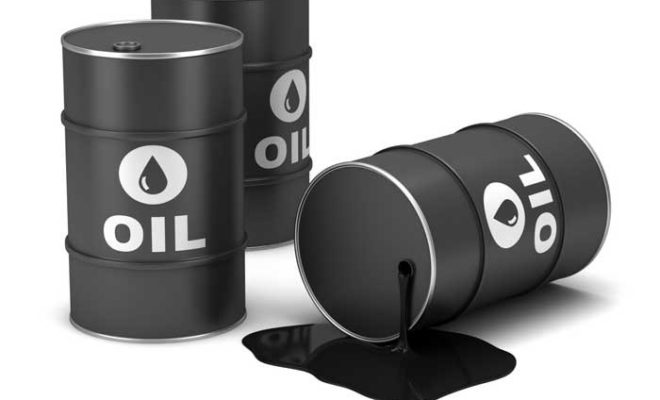 OPEC Secretary-General Mohammad Barkindo said on Thursday that an overhang in global oil inventories was declining but stockpiles still needed to fall closer to the five-year industry average.
"While it is evident that the market rebalancing is now moving forward and investment specifically in short-cycle projects is returning, it is essential we do not take our eyes off our desired goals.
"We need to see the global stock overhang move closer to its five-year average. We need to see the return of more long-cycle investments," he told a conference in Paris.
Barkindo's views were echoed by oil ministers from OPEC members Iraq and Angola, also attending the conference.
Iraqi oil minister Jabar al-Luaibi said production cuts were gradually leading to a long-awaited rebalancing of the market.
The Organisation of the Petroleum Exporting Countries and a number of non-OPEC producers meet on May 25 to discuss extending output curbs that cover the first half of 2017.
The cuts total 1.8 million barrels per day, two-thirds of that from OPEC producers, and are aimed at clearing a supply glut that has depressed oil prices.
Luaibi added that Baghdad will go with the consensus reached by OPEC when the group meets in Vienna next month.
Angola's oil minister José Maria Botelho de Vasconcelos said he believed the deal would be extended beyond June.
"The market is moving toward rebalancing," Amin Nasser, chief executive of state oil giant Saudi Aramco, said at the same event. "I see the oil market pointing upward and expect it to continue improving."
Barkindo said consensus on a decision during OPEC's next meeting was "gradually building up".
The International Energy Agency (IEA) said in its latest monthly market report that oil stocks in industrialized countries stood at around 3.06 billion barrels at the end of February, a figure that mostly includes crude and oil products.
The Paris-based IEA said stocks were some 336 million barrels above the five-year average.(Reuters/NAN)