OPEC, non-OPEC states might need to reconsider production cuts – Minister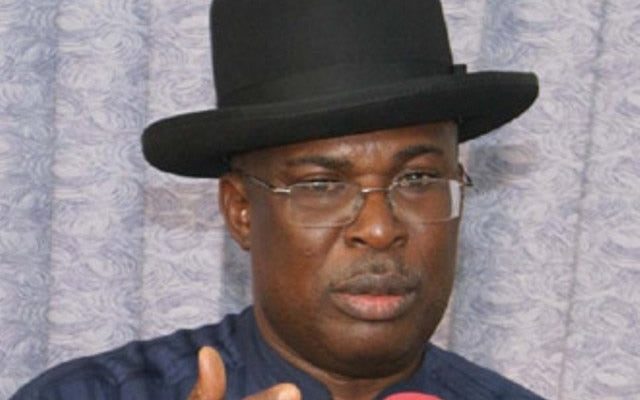 Minister of State for Petroleum Timipre Sylva 
OPEC and non-OPEC states might need to meet again to reconsider production cuts, Nigeria's oil minister said on Monday, expressing frustration with the collapse in oil prices after Saudi Arabia and Russia embarked on a battle for market share.
Minister of State for Petroleum Timipre Sylva told reporters that the sharp drop in Brent crude, which fell as much as 30% on Monday before rebounding, could force a change in tactics.
Saudi Arabia and Russia have pledged to ramp up production despite substantially weakened global demand, having failed to come to an agreement last week on supply cuts.
This means that in total, and based on their average February production, OPEC members lost more than $500 million in revenue, according to Reuters calculations.
The losses are a lot more pronounced when compared with the high of $71.75 a barrel that Brent hit in January.
OPEC had been pushing for expanding the existing cuts with its allies, known as OPEC+, by an additional 1.5 million barrels per day to over 3 million bpd until the end of the year. Russia turned the proposal down, causing the collapse of the alliance and the start of a price war over market share.
OPEC members Nigeria and Algeria on Monday said the breakdown of the deal will be painful for producers.
REUTERS