Oyo govt. to establish energy centre to generate electricity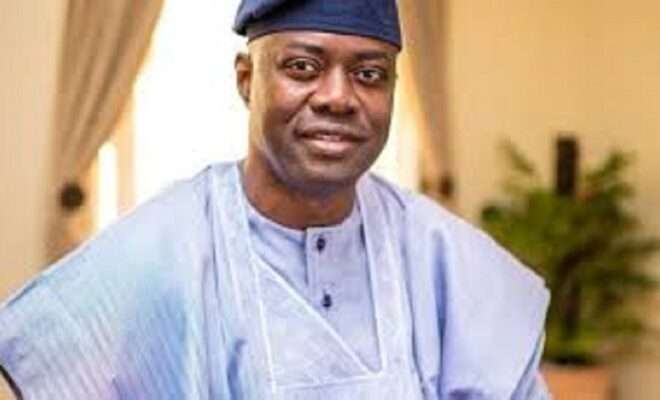 The Oyo state government will soon establish an Energy Centre of Excellence to generate electricity from dams in every part of the state.
Dr Wasiu Olatubosun, the Commissioner for Information Culture and Tourism gave the hint, on Tuesday in Ibadan, after the weekly State Executive Council meeting.
Olatubosun said the State Executive during the Tuesday meeting, ratified the decision for the establishment of the centre.
Also speaking on details of the meeting, Mr Taiwo Adisa, the Chief Press Secretary to Gov. Seyi Makinde, explained that the decision to establish an Energy Centre was part of the fallout of the governor's trip to the United States between late February and early March.
Adisa made it known that a Memorandum of Understanding (MoU) was signed during the governor's trip to Finland.
"Some consortium of energy companies in Finland have actually agreed to make Oyo state a centre of excellence, not just in energy, but in mineral resources in the African continent.
"The memo was just presented this time to the Executive Council and the decision was ratified, within a short while, the Finnish experts will come to Oyo state for some groundbreaking efforts in that regard.
"The Ministry of Energy is driving this project and we believe that it will not just be an avenue to enhance energy capabilities of the state, particularly looking at the result of darkness that our people witness across the locations.
"It will also enhance our capabilities to tap into mineral resources that we have in this state, and that by so doing, enhancing the Internally Generated Revenue capacity of this state," Adisa stated
He further stressed that government was going to harness dams in the state for the energy centre, noting that each of the dams has capacity to generate energy, but not tapped.
Also briefing journalists, the Commissioner for Justice, Prof. Oyelowo Oyewo, said that the proposal for the Oyo State Coronavirus Disease Emergency Prevention Regulations 2020, was approved by the council.
Oyewo said the state government was aware of the extant laws on health matters, particularly Public Health Act and Quarantine Act on infectious diseases.
He described the COVID-19 Regulations as a special one because of the special nature of the virus.
"The regulations will check the law enforcement agents in the way they deal with people such that the constitutional rights of the people will not be infringed on.
"It will also empower government to gather infectious cases for quarantine, also the regulations will give legal backing to restriction of movement, curfew and other measures put in place to safeguard lives against the COVID-19.
"In addition, the regulations, will empower government to exercise authority on closure of schools and markets, banning of worship centres from holding services, in specific ways," Oyewo stated.
He further said that the COVID-19 regulations would also give powers to government to prosecute people that might contravene the regulations. (NAN)