How Pastor Adeboye's prayer gave me victory at Supreme Court – Diri testifies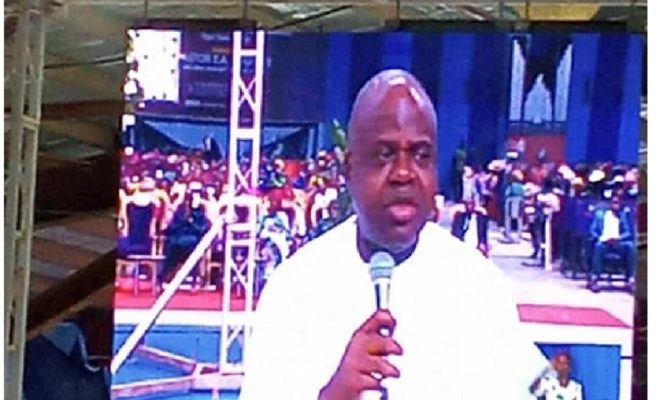 Governor Douye Diri of Bayelsa State has narrated how God gave him victory at the Supreme Court through the prayer and prophecy of Pastor Enoch Adeboye of the Redeemed Christian Church of God (RCCG).
Diri testified at the RCCG special Holy Ghost Service Friday night at the RCCG Camp.
He said: "I visited this church during the programme with the theme: The Great Turnaround. I met Daddy G.O at midnight and he prayed for me. He told it is well. Go, when you receive your miracle come back here and testify. I left with hope in God. Just 24 hours to the swearing in of the candidate of the opposition party, the Supreme God through the Supreme Court gave me victory. I was sworn in on Feb. 14 following a Feb. 13 Supreme Court verdict that sacked the erstwhile Governor-Elect David Lyon. My turnaround came and I am here to testify."
Diri's testimony drew a loud ovation across the camp ground.
He has since assumed office and has pledged to constitute his cabinet "in the next three months".
In Yenagoa Diri disclosed at a Thanksgiving Service held at the King of Glory Chapel, Government House, that he would donate the N40 million awarded to him and his deputy by the Supreme Court to the Church.
"I won't be in a hurry to constitute my cabinet. I want the people of Bayelsa to be patient because I plan to painstakingly shop for credible persons to appoint.
"I need between two and three months to assemble a credible team to drive the policies of the state government under my watch."
He assured those to be appointed as commissioners that he would give them a free hand to run the affairs of the ministries and award contracts, while he and the deputy would merely supervise.
"Those that will make my cabinet will be given free hand to run their ministries including the awards of contracts,'' he said.
The governor added that the thanksgiving service tagged "Victory Thanksgiving", was put together to appreciate God for His intervention.