Paul Usoro, Ex-NBA President, Appointed Chairman Access Bank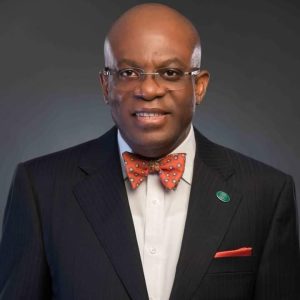 Mr. Paul Usoro, a Senior Advocate of Nigeria, SAN, has been appointed as the new Chairman of Access Bank Plc. Prior to his appointment, Mr. Usoro was a non-Executive Director of the bank for nine years.
Mr. Usoro is a Fellow of the Chartered Institute of Arbitrators and the founder and Senior Partner of the Law firm of Paul Usoro & Co. He has over 30 years of law practice experience and is acknowledged as a highly experienced litigator and communication law expert.
He was elected President of the Nigerian Bar Association in August 2018 for a two-year term and is currently a Non-Executive Director of PZ Cussons Nigeria Plc. He represented Access Bank as a Non-Executive Director on the board of the defunct Intercontinental Bank Plc.
Mr. Usoro holds a Bachelor of Laws degree from the University of Ife (1981) and was called to the Nigerian Bar in 1982.  He joined Access Bank Board in January 2014 and currently chairs the Board's Human Resources and Sustainability Committee as well as the Board's Technical Committee on Retail Expansion. He is also the Vice-Chairman of the Board's Risk Management.