Regina Daniels has a baby Boy, says I'm a happy mother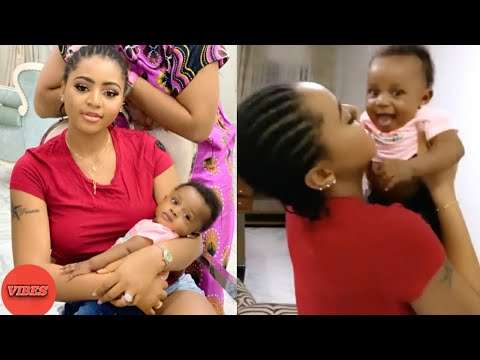 Nollywood Actress Regina Daniels and husband, Prince Ned Nwoko, a billionaire lawyer, have welcomed their first baby and it's a boy. This came after her baby shower in which she was seen dancing gracefully, and saying "I will soon be a mother."
The pretty Nollywood diva was reportedly excited and exclaimed "now I'm a mother, a happy mother".
The baby shower held on Saturday afternoon, and the  21-year-old Regina danced delightfully. The all-white event which took place in Abuja was organised by her friends with the help of her hubby
News of the arrival of the baby was shared by Regina's brother on his Instagram story.
He wrote: "You have always been strong in all ramifications and I'm proud of you, congrats @regina.daniels it's a 👦"
Recall that on Saturday afternoon, the 21-year-old new mum had a surprise baby shower to celebrate her child's impending arrival. The all-white event which took place in Abuja was organised by her friends with the help of her hubby