Resident doctors seek review of N5,000 hazard allowance, protection of health workers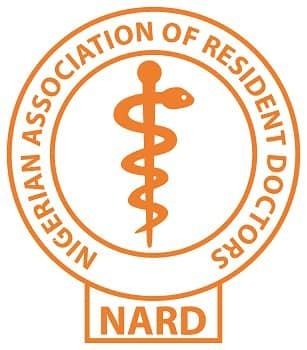 The National Association of Resident Doctors, NARD, have called on the Federal Government to review its N5,000 hazard allowance while seeking for life insurance for medical doctors.
This was disclosed by the President of NARD, Aliyu Sokomba.
According to Sokomba who made an appearance on Channels Televisions Sunrise daily on Thursday, said the review is long overdue as the doctors have been collecting the N5,000 allowance since 2009.
"We have been receiving this amount for the past 11 years even in the face of the daunting health pandemic coronavirus that is currently ravaging nations and no health insurance for our members".
He noted the need for more doctors to be employed as we tackle the COVID-19 pandemic in the country. "We are currently 10 times less than what is recommended".
"Healthcare workers need to be protected. We have lost 6 medical doctors to Lassa fever and there's no plan to secure the lives of healthcare workers, no insurance".
"We need arrangement for compensation, Personal Protective Equipment, PPE, to be made available for healthcare workers in the frontline as well as training and retraining".
Sokomba further disclosed that he's not sure any of the monies so far donated have been distributed to any institution. "The situation in our hospitals has remained the same".
He however noted that even in the face of poor welfare package, some Nigerian doctors have remained patriotic. "If we consider the welfare of our workers compared to what is obtained elsewhere we'll not remain here", he said.