Revealed: Odion Ighalo earns £8,000 for every goal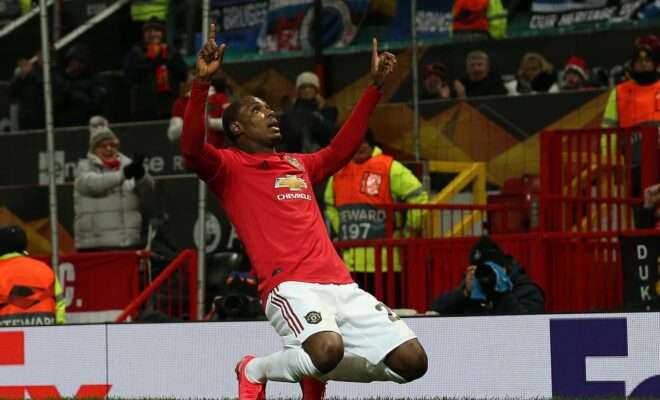 Nigeria's Odion Ighalo is being rewarded for his fine start to life at Manchester United with some huge bonuses, according to The Sun.
The former Watford striker took a pay cut of 40 per cent on his mega £300,000-a-week contract with Shanghai Shenhua to move to Old Trafford in January.
Ighalo was so desperate to join United, the team he supported as a boy in Nigeria, that he was willing to see his salary noticeably reduced.
However, he has already started to make up the deficit after a number of lucrative bonuses were included in his deal with the Red Devils.
According to The Sun, Ighalo pockets £8,000 for every goal he scores and £9,000 for each Premier League win United pick up when he's part of the match-day squad.
He has already scored four times since arriving in January – twice in the FA Cup and twice in the Europa League – to earn himself £32,000.
And after appearing off the bench in three top-flight victories and a draw against Everton worth £3,000, Ighalo has added another £30,000 to his bonus total. Mailonline