Second COVID-19 case: Nigeria performs first sequencing of coronavirus in Africa – Minister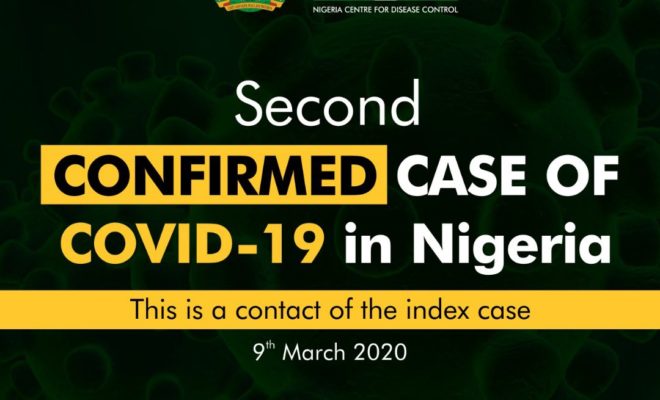 The minister of health, Dr Osagie Ehanire, has announced Nigeria is the first in Africa to perform sequencing of  coronavirus in Africa.
According to the minister in a statement on Monday, "a team of researchers from various institutions in Nigeria, including scientists from the Centre for Human and Zoology Virology in LUTH, African Centre for Genomics of Infectious Diseases in Redeemers University and the Nigeria Institute of Medical Research (NIMR) Lagos, combined their efforts to successfully perform the genome sequencing of the coronavirus strain that the index case brought to Nigeria and proved it to be a match with the virus circulating in Italy and Wuhan".
"This was coordinated by the Lagos State Ministry of Health and NCDC. It is the first time the sequencing of this virus has been performed in Africa".
"The result has been shared with International Authorities and the Director-General of the World Health Organisation has extended congratulations to Nigerian scientists for this achievement".
"The other development is that contact tracing and monitoring in respect of the coronavirus index case presently receiving treatment in Lagos, has been diligently and conscientiously pursued since 27 February when the case was first diagnosed".
As you know, 40 persons in Ogun and 20 in Lagos are under isolation and have remained free of any symptoms since.
Nevertheless, the Federal Ministry of Health, following best practice, decided to test these persons for the possible presence of coronavirus in their systems.
On 8th March 2020, scientists confirmed the presence of coronavirus in one of the contacts.
The Director General of Nigeria Centre for Disease Control, NCDC, Dr Chikwe Ihekweazu in a twitter message assured that the Centre's team has been working very hard with the Lagos State Ministry of Health and Ogun State Ministry of Health to monitor all contacts of the index case of COVID-19 in Nigeria.
"Our new strategy as recommended by WHO will enable us find cases, even if asymptomatic".