I slept with her once, confesses man nabbed for having sex with daughter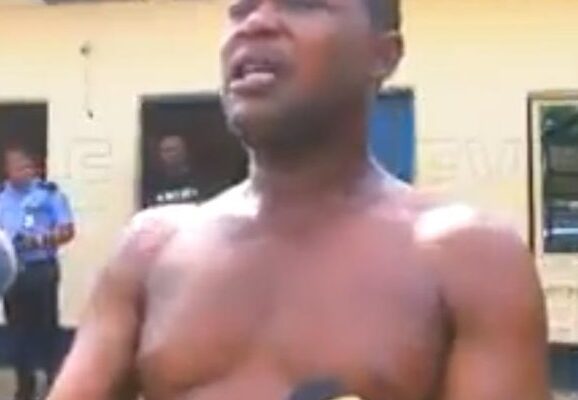 The Imo State Police Command has arrested one Mr Chinomso Okoronkwo, 44, for allegedly sleeping with his daughter, aged 15.
The man was arrested by men of the Oji River Divisional Police after a tip-off. The suspect started sleeping with his daughter when she was 13 years, according to investigations.
The suspect narrated how her father, the suspect, started by romancing her while she was asleep. "When I woke up and asked him why he was doing what he was doing, he said he just wanted to play with me. The following night, he came again, this time, she used me. Since then (September 2018), he has been sleeping with me.
"Sometimes he will bring his friends and they will sleep with me. They don't use to give me money. The man does not give me any drug. When I refused him sex, he will beat me. He does not allow me to go out," she said.
The victim's mum had separated from the suspect because, according to her, "my mother left the house when my father wanted to rape her sister."
In his confessional statement, the suspect admitted to sleeping with his daughter but added that he only slept with her once.
"I did not know what came over me," he said.
Barrister Chizaram Egwim, Chairperson of International Federation of Women Lawyers, Imo State chapter, described the incident as an abomination.
Imo Police Command spokesman, Orlando Ikokwu, confirmed the incident.