I suffered dehydration, but I'm fine now – EFCC Chairman, Bawa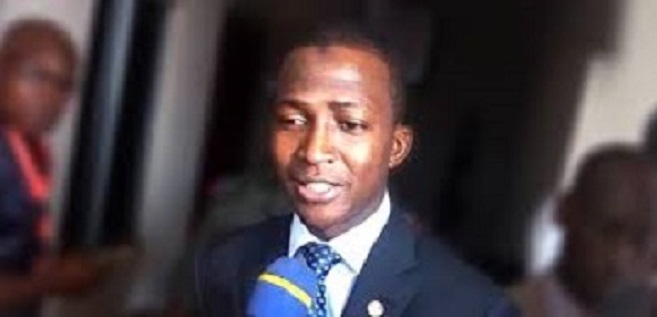 September 17, 2021
Chairman of the Economic and Financial Crimes Commission (EFCC), Abdulrasheed Bawa, who slumped on Thursday at a programme in the Presidential Villa, Abuja is back to his feet, fine and fit.
Bawa explained that he suffered dehydration and was advised by his doctor to take enough water. He spoke to Channels TV Politics Today Thursday evening, adding that he was fit enough and left hospital for his office after the incident to tidy up a few things before retiring home.
There was panic in Aso Rock Thursday when Bawa, midway into his remarks, stopped with visible sign of dizziness. Bawa who showed no sign of sickness was speaking on the importance of digital identification in commemoration of the National Identity Day when he suddenly became emotional
While the audience wondered at his sudden change in countenance, he quickly offered explanation,  attributing his emotion to the death of a staff of the commission.
Moments later, he announced he could no longer continue with his speech and then walked off the stage, took his seat and slumped.
Help came as he was immediately rushed out of the hall, accompanied by the Minister of Communications and Digital Economy, Professor Isa Pantami and his personal aides.
He was subsequently stabilized outside the venue.
EFCC officials said he showed no sign of illness or exhaustion prior to their coming into the Villa.