The President's public broadcast is confirmation that he's hale and hearty – Minister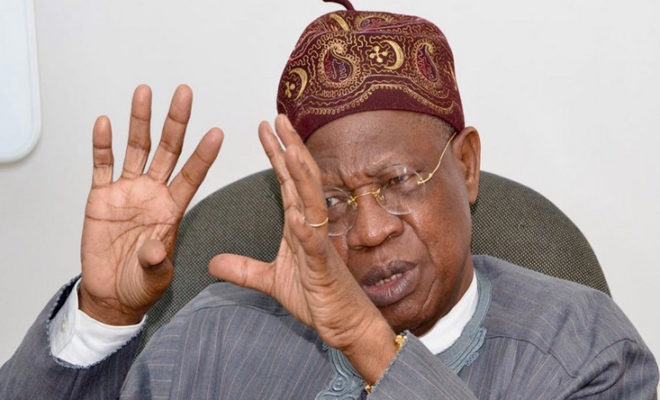 The Federal Government says the President is hale and hearty.
The Minister of Information and Culture, Alhaji Lai Mohammed said this when he appeared on Nigeria Television. Authority's, "Good Morning Nigeria Programme."
Mohammed reiterated the fact that a major challenge competing with the concerted efforts at fighting Covid-19 is fake news surrounding the epidemic that have remained unabated.
According to him, "I listened to a recording circulating in the social media that the President and the Chief of Staff were smuggled out of Nigeria".
"The woman that originated the fake news was speaking with finality and authority as if she was there. 
As I have said earlier, the President is hale and hearty, and this was confirmed when he made a public broadcast," he said.
"When you look at what is going on in the social media particularly WhatsApp platform, you will begin to wonder whether you are in this country".
The Minister said that fake
 news purveyors are always looking for something disparaging about the President and the government.
He however noted that the government will not be distracted, but remain focused in the fight against the epidemic.