Tinubu got it wrong with 'subsidy is gone' statement – Peter Obi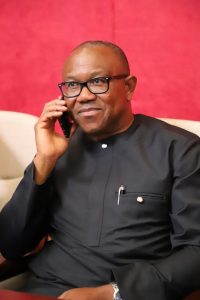 Mr. Peter Obi, the Labour Party (LP) Presidential candidate in the last election, has faulted the abrupt manner that President Bola Tinubu removed fuel subsidy with an impromptu "subsidy is gone," statement on inauguration day.
Obi said the announcement of subsidy removal without putting measures in place to cushion the hardship that comes with the action, amounted to putting the cart before the horse.
He spoke on Tuesday with a section of the media at the Presidential Election Petition Court (PEPC), in Abuja.
"There is a difference between removing your tooth by applying anesthesia which will ameliorate your pain than just pulling it out.
"I believe it (fuel subsidy) should be removed with conditions and that (conditions) must be applied. If I was involved, I would have shown empirical statistical data, how much we are going to save from it (subsidy), where we are going to apply it, the gains for the people.
"Just like I said during my campaign that I'm going to governor the people (Nigerians) by being open, showing them empirically verifiable facts on how the country can be better when they follow it".
President Tinubu had on his inauguration day declared that subsidy is gone," a rather off the cuff statement that set prices of petrol spiraling by over 150 percent.
That pronouncement has brough untold hardship on Nigerians.