Traditional Medicine: Minister, Prof. Iwu list benefits; demand more advocacy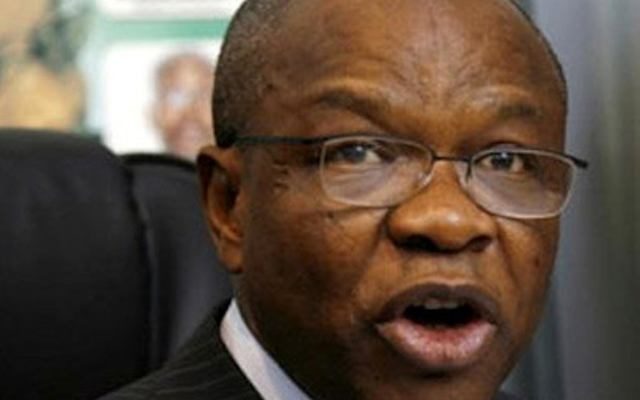 September 13, 2021
Minister of State for Health, Sen. Olorunnimbe Mamora, and Prof. Maurice Iwu, Nigerian Professor of Pharmacognosy, have advocated for a deeper study, research and commercialization of Traditional Medicine in the nation's health sector.
A recent ranking placed Ghana ahead of Nigeria on the African continent as the top two countries with greater awareness and embrace of traditional medicine.
But an obviously unimpressed Prof Iwu insists that Nigeria should not be compared with other African countries on Traditional Medicine, rather Nigeria should be compared with countries like India and China. He called for wider public awareness on the place of traditional medicine in modern healthcare delivery.
Iwu said this on Monday in Abuja, while delivering his keynote address on the commemoration of the 2021 African Traditional Medicine (ATM), organized by the Head of Department of Traditional, Complementary & Alternative Medicines (TCAM), in the Federal Ministry of Health (FMOH).
On August. 31, the continent celebrated ATM Day to promote the important role of the continent's rich biodiversity of medicinal plants and herbs in improving well-being.
The World Health Organisation (WHO) estimates around 80 per cent of the population on the African continent relies on traditional medicine for their basic health needs.
ATM involves diviners, midwives, and herbalists. Diviners are responsible for determining the cause of illness, which in some cases are believed to stem from ancestral spirits and other influences.
Iwu said that there were three essential elements of ATM, which the country have like the active medicinal substance, which, he said, may be plants, soil, insects or animal parts.
"The spiritual forces, including benevolent forces, ancestors, the gods and God; and the human spirit which includes the healer and the patient himself," he explained.
According to him, Plants form the main active ingredients of the remedies dispensed by the medicine men and women, with the ancillary ingredients or excipients.
"Plants also perform other very important functions in the healing processes. As sources of vital energy, and in some sense a participatory entity, rather than a lifeless object used in healing. Traditional African medicine therefore presents an enigma to most western trained minds," he noted.
He also raised the issue in mainstreaming ATM into the country's national healthcare system, saying "lack of effective communication between practitioners and patients; use of poor quality, adulterated or counterfeit products; unqualified practitioners; misdiagnosis, delayed diagnosis, or failure to use effective conventional treatments when necessary, are among the misleading or unreliable information; and direct adverse events, side effects or unwanted treatment interactions."
Iwu disclosed that he had obtained NAFDAC's approval to conduct clinical trials on Artemisinin, already a well studied drug.
"We have also obtained all necessary ethics approvals. The primary objective is to observe and evaluate safety of Artemisinin and a herbal supplement on COVID-19 subjects.
"While the secondary objective is to observe and evaluate efficacy of Artemisinin, a herbal supplement on COVID- 19 subjects," he added.
The Minister of State for Health, Sen. Olorunnimbe Mamora, while appreciating the roles of modern traditional medicine practitioners in the country, said that the ministry was currently working towards the review of the traditional medicine policy.
"All these measures are aimed at strengthening our resources for delivery of quality issues, and safe traditional medicine. Also we have been placed on experts committee for the setting up of traditional Complementary and Alternative Medicine Institute to sound for the training of professionals in this sector.
"The series of events in the world during this period of COVID-19 pandemic calls for the need to look inwards and consider local production of medicines as necessary for national health security and attainment of the universal health coverage," he said.
The minister said that the Federal Ministry of Health was working in collaboration with international organizations and relevant ministries, departments and agencies to develop traditional medicine in Nigeria, and also ensure the discovery of effective remedies against COVID-19 and all other disease from the rich, and extensive flora of the country.
"Let me seize this opportunity to inform this gathering of the availability of 10 major industrial standards on African traditional medicine, developed by the Standards Organization of Nigeria, the standards of reference documents to be utilized by traditional medicine practitioners, such as students, manufacturers of herbal medicine our products.
"This is aimed at providing safe, quality, official traditional medicines for both our consumption and export standards could be assessed by the public standard offices across the country," he disclosed.
Meanwhile, a former acting Vice-Chancellor of Obafemi Awolowo University, Ile-Ife, Prof. Anthony Elujoba, disclosed that in an assessment by the West Africa Health Organization (WAHO), on the ladder of the institutionalization of ATM, Nigeria came second position with 87 percent next to Ghana with 93 percent.
Elujobo who is a professor of Pharmacognosy at the Faculty of Pharmacy of the university noted that Ghana came first because they had three significant things in place, Bachelor of Science degree in ATM, Traditional Medicine Council bill, while they value the place of ATM with their medical doctors.
"I see no reason why Nigeria should not come first as giant of African, but, looking at what led to Ghana coming first, it is what we can replicate in Nigeria," he said.
The WHO representative, Dr. Kofi Boateng, EPI Focal Point, Universal Health Coverage (UHC), said that the world was still battling the COVID-19 pandemic.
"WHO recognizes that traditional, complementary and alternative medicine has many benefits when properly harnessed. Therefore, researches into our traditional medicines is an effort in the right direction.
"WHO Nigeria has taken it up to support the ministry and in particular the department of Traditional, Complementary and Alternative Medicines, Complimentary in the review of the Traditional Medicines Policy 2007, review of the Nigeria Pharmacopoeia 2008 and the development of a 5-year strategic plan to implement the new policy and the revised pharmacopoeia," he explained.
He noted that WHO would continue to provide technical assistance to the TCAM department, National Institute of Pharmaceutical Research and Development (NPRD) and NAFDAC in improving the quality of medicinal products and ensure the listing of these products in the National Essential Medicines List.
Boateng added that the WHO remains committed to continue supporting the Government of Nigeria in its goal of achieving self-sufficiency in the local production of pharmaceuticals; including Vaccines, traditional medicine and researches. (NAN)