Tribunal sacks Bayelsa governor; we'll appeal – Diri's camp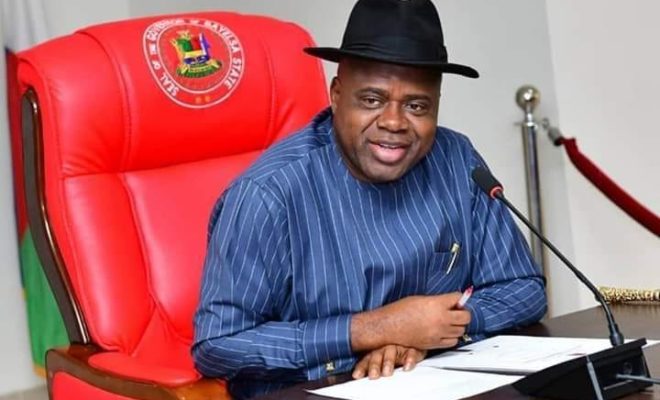 The Bayelsa State Gubernatorial Petition Tribunal on Monday nullified the election of Governor Duoye Diri of Bayelsa State, a PDP candidate at the last election. It ordered fresh election within 90 days.
The election was nullified based on a petition by the Advanced Nigeria Democratic Party, ANDP, which argued that it was unlawfully excluded from participating in the election.
But there were strong indications that the governor would appeal the tribunal ruling. A notable politician within the Diri camp told our reporter that the governor would immediately approach the Appeal Court and "we hope to get justice there."
Recall that on Saturday,  the tribunal dismissed three other petitions against the election of Governor Diri of the Peoples Democratic Party. The three petitions were filed by separate parties.
The petitions dismissed by the tribunal were filed by the Alliance for Democracy (AD), the United People's Congress (UPC) and the Liberation Movement (LM).
Governor Diri was pronounced  governor via the Supreme Court ruling of February 13 which sacked David Lyon of the All Progressives Congress (APC) as the governor-elect barely 24 hours to his inauguration.