Untangling the intricacies of climate diplomacy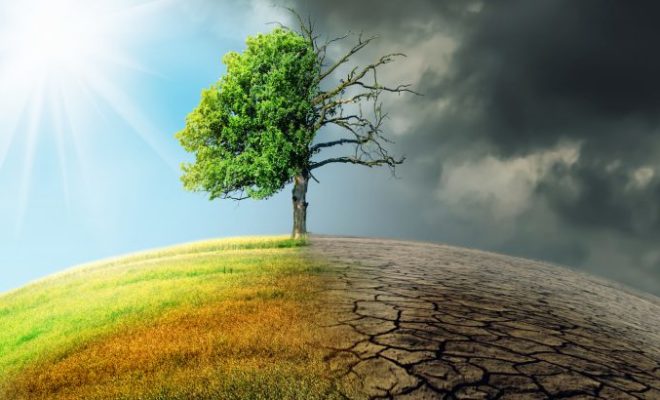 Nov. 27, 2021
The climate crisis is one of the biggest challenges the world faces today, its repercussions threaten both the livelihood of people and undermine development.
The increase in greenhouse gas emissions is destroying our atmosphere leading to extreme weather events – intense rain causing increasing sea levels, increasing temperatures drying up water sources and causing prolonged droughts, glaciers melting, deadly heatwaves, dangerous storms, uncontrollable wildfires, etc.
Along with these disasters is the rise of important geopolitical issues on the international scene – access to resources (food, water, energy) as well as issues bordering around territorial integrity and sovereignty.
This has the potential to cause significant and highly uncertain impacts on societies, undermining human security and increasing the risks of conflict and instability.
One reason is that our global carbon system is an interconnected one and therefore, the transition to low carbon systems will have spillover effects globally – the economical and political changes in one region affecting the other.
On the one hand, if one country does the honorable thing by cutting its carbon emissions and others do not do the same, their efforts would be in vain because the others have refused to take action. On the other hand, refusing to do anything because others aren't budging will also have dire consequences especially in terms of adaptation.
This is where climate diplomacy comes because it encompasses all diplomatic engagement relating to climate change. Since the climate crisis is a global issue that affects different areas of international and foreign policy, it can strategically address these issues on a global level and spur a coordinated response.
Climate diplomacy has no clear definition. However, it encompasses the combination of risk assessment and risk management strategies and addresses the security and stability implications of climate change at the global level.
While regions may view climate diplomacy from different angles and prioritize aspects of it differently, early strategy and action on the security risks of climate change should become key; this requires a deep understanding of climate change and security as well as support for preventive action.
Equally important is a strong political commitment and network of partners at the global, regional, and national levels – including countries, representatives from civil society, and the private sector – for the strategies to make headway.
Strategies such as pushing climate-resilient agriculture in bilateral and multilateral dialogues, encouraging trade in sustainable agricultural products, economic engagements with climate supporting technology, etc., can create demand for a climate-resilient economy, promote climate change conscious global trade, and can also help address the issue of global food security.
It is important for countries to prioritize climate change as one of the instruments of their foreign policy as it affects strategic considerations. It goes beyond environmental and economic impacts.
Climate diplomacy can play a crucial and constructive role in climate change if made an integral part of foreign policy ethics.
Courtesy: climateaction.africa