US diverts covid-19 masks meant for Germany in 'modern day piracy'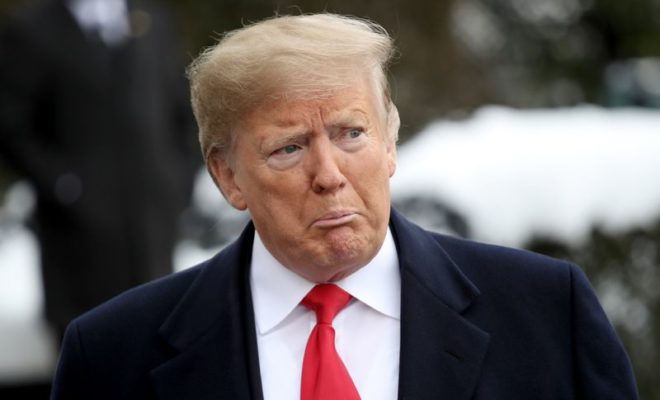 Prime Minister Boris Johnson has warned G20 countries against acting in their own interests amid the Covid-19 pandemic after Germany accused the US of 'modern day piracy'.
Protective face masks destined for Berlin were allegedly intercepted at a Thailand airport and diverted instead to the US, prompting angry German officials to blast Donald Trump for the move.
Mr Johnson alongside Foreign Secretary Dominic Raab have warned against 'damaging protectionism' in the face of the global health crisis, with Mr Raab insisting international 'teamwork' is the way forward.
Mr Raab said that he, the Prime Minister and Trade Secretary Liz Truss have been calling on other world leaders to keep international trade routes open.
Writing for the Sunday Telegraph, Mr Raab said: 'The Prime Minister, Trade Secretary and I are pressing the G7 and G20 groups of major economies to keep trade routes open – and avoid compounding the harm of Covid-19 with damaging protectionism. Teamwork is essential to beating coronavirus.
'The Prime Minister is determined to unite the country behind the national mission at home, and bring countries together abroad.'
The shipment of 200,000 FFP2 and FFP3 masks were made by the US company 3M which has a factory in China.
They were on their way to healthcare workers in Berlin but the masks never arrived.
Instead, German officials allege the protective equipment was intercepted at Bangkok Airport and instead flown to the US.
'We consider that an act of modern piracy,' Berlin's interior minister Andreas Geisel blasted.
'You don't treat your transatlantic partners like that,' he is further quoted as saying in The Financial Times.
Geisel called on Germany's government to 'press the US to stick to international rules', while Berlin's mayor accused President Trump of 'lacking solidarity' following the seizure of the shipment.
3M has denied the account, stating it has 'no record of any order of respirators from China for the Berlin police'.
A spokesperson for Berlin police has since clarified that the masks were bought at a higher price by a mystery buyer in Thailand – and their whereabouts is unknown.
But sources have told German news outlet Der Tagesspiegel that the masks have arrived in the US.
he dispute came after the White House condemned 3M for producing face masks for overseas countries instead of focusing solely on the US.
Earlier in the week, US buyers paid three times the going rate to secure a shipment of face masks from China that were due to be dispatched to France, two French officials claim. The US has denied the allegation.
Paying cash to divert the air cargo to the US, the buyers are said to have commandeered the shipment of masks as they sat on a plane at Shanghai airport ready for take off.
The order of several million masks had been due to arrive in part to the Grand Est region in north west France, an area where intensive care facilities are already struggling to cope with the volume of coronavirus patients. MAILONLINE