We fought, ended a civil war but have never really moved away from the brinks of Civil war – Akintoye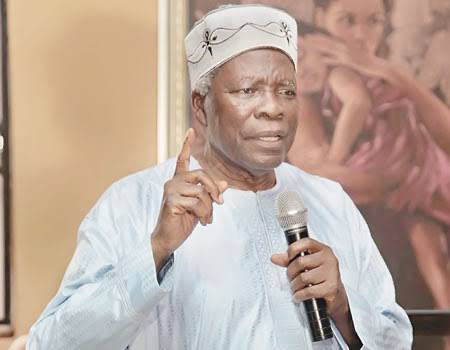 Professor Banji Akintoye
Fifty years on, as Nigerians continue to reminisce on the effect and aftermath of the Civil war which ended in January 1970, an elder statesman and former Senator, Professor Banji Akintoye believes that Nigeria is still in a crisis situation.
Akintoye who was a Co-Chairman at the Never Again conference 2020, organized by the Nzuko Umunna & Ndigbo Lagos in collaboration with Civil Society Organisations aimed at reminiscing on the woes of the war said, "We are already in a crisis. If in our sober difference to reality find that we can no longer hold together as one family, then let us together peacefully find a rational solution and let us never again plunge into any kind of war," he stated.
The elder statesman noted that peace was a panacea for development in the nearest future.
According to him, "It is hugely providential that we are registering this resolve today, before the world and before the Creator and Ruler of the World".
"I have good reasons to fear today that the character of the affairs of our country these days, and the prevailing mood among us Nigerians, are chillingly similar to the character of the affairs of our country in the months leading to the Civil War, he said".
He noted that, "The voices of the majority register protests continually and are continually disrespected and ignored. The state of the law is patently being subsumed to the needs of that agenda, with seriously damaging effects on human rights. These situations are inevitably fostering, among the peoples of the Middle Belt and South of the country, the feeling that they are being reduced to the status of conquered peoples of Nigeria."
Akintoye said to avoid impending danger, Nigeria must, without further delay, restructure "with the objective of giving our country a true and generally acceptable federal structure under which the present sections of the country will be able to develop their resources for the conquest of poverty in their domains."
He added that the coming together of elder statesmen, leaders and citizens at the conference was an assertion that "we the people of this country will Never Again manage the affairs of our country in such a way as to lead to war among us".