We'll study Supreme Court ruling on Batelsa before we act – INEC; Oshiomhole wants re-run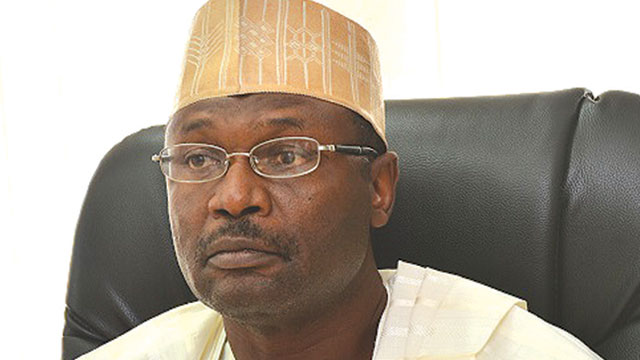 The Independent National Electoral Commission, INEC, said it would study the Supreme Court judgment on Bayelsa election before it would take action. The apex court had directed INEC to withdraw the Certificate of Return earlier handed to APC candidate David Lyon and issue a fresh Certificate of Return to the next party that scored the highest votes and fulfilled the mandatory 25 percent votes in two-thirds of the local governments in the state.
Bayelsa has only 8 local governments and two-thirds of that should approximate to six states. PDP is next in total votes won but it registered 25 percent of votes in only 5 LGAs. It is on this ground that APC Chairman, Adams Oshiomhole, had said that no party or individual would be sworn in Friday.
However, a careful study of the Supreme Court ruling showed that the apex court set aside the candidacy of APC, meaning that in the eyes of the law APC was never qualified to participate in the election. This, analysts say, nullifies all votes allotted to APC.
Should this be taken into consideration, PDP would have scored 25 percent of votes cast in two-thirds of the 8 LGAs.
However, National Chairman,  All Progressives Congress (APC)  Adams Oshiomhole has faulted  the Supreme Court judgment declaring the candidate of Peoples Democratic Party (PDP) Douye Diri as new Governor-elect in Bayelsa.
Oshiomhole said this at a news conference in Abuja on Thursday while reacting to the apex court judgment.
He said the court would have borrowed a similar case that nullified governorship election  in Bauchi.
"In 1999, there was a similar case in Bauchi involving Gov. Adamu Muazu.
"The court found out that the running mate was not qualified for whatever reason to contest that election and accordingly the Supreme Court nullified the election of Gov Muazu.
"And the court as a consequence,  directed Independent National Electoral Commission (INEC)  to conduct a fresh election.
"I believe it is still the same Supreme Court and therefore we have asked our lawyers to exploit all lawful legal windows to ensure that Bayelsa people have a governor of their choice.
"Let me also say that it is not a state secret.
"If the Supreme Court has ruled that David Lyon cannot now be sworn in as the person who has the highest number of votes and the spread to be sworn in, it simply means from tomorrow there will be no government in Bayelsa state.
"From the facts available to us and in due consultation with our lawyers, it is clear that no candidate meets the requirements of the supreme  court which means no one can be sworn in legally tomorrow,  unless there is deliberate attempt to abuse the legal process," he said.