Wike: Infrastructure Governor like no other
Governor Nyesom Wike is only one in a class of 36 governors. But he stands out. He towers over his peers in infrastructure development. He's simply bullish about it, weaving roads across his Rivers State. From Port Harcourt, the fabled Garden City, to the remotest communes, Wike is ringing Rivers with roads, flyovers and sundry infrastructure.
Since he assumed office as Governor on May 29, 2015, he rolled up his sleeves with Matadorial spirit to confront the bogey of infrastructure decay and negligence. His vision was to create access across the state, create employment opportunities in the process, ease the process of doing business in his state and attract investments.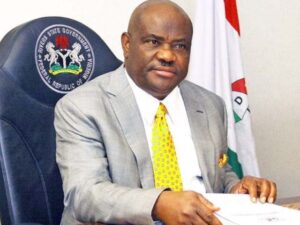 Going by statistics from relevant authorities and agencies, the governor nicknamed 'Mr Projects' by Vice President Yemi Osinbajo, can safely say 'I have ran the race, I have fulfilled my mission'. But never. Wike is not one to relapse into stupor and slumber. He's not given to lethargy and laxity. He was elected to work for his people. He was elected to wipe away tears, loosen the straps of manacles that held his people captive. He was elected to birth hope in the people and pave their path with evidence of a new and greater Rivers.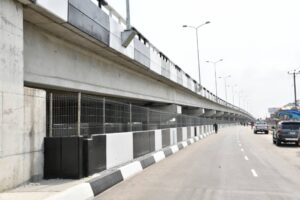 And he has been doing just that. Even his most rabid critics cannot ignore the fact that he has delivered and still delivers a better Rivers than he met it.  In healthcare, Wike, a lawyer, has taken the axiom that health is wealth into a new frontier, strengthening healthcare from primary to tertiary. The Mother-and-Child hospital he built in the state has remained a reference point in the medical sector. This is aside other hospitals scattered across the three senatorial zones. Even those inside Government House are not left out. A modern clinic complete with state-of-the-art medical equipment has been constructed to cater for Government House community as well as patients beyond the confines of the seat of power.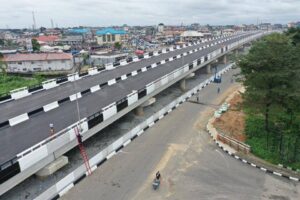 The Real Madrid Football Academy, a soccer nursery, patterned after Real Madrid of Spain, with strong partnership and technical support from the most successful football club in Europe, attests to his passion for active youth engagement. It's a testimony of his political will to create alternative pathway to empowerment, job and wealth creation as well as a vision to create a platform where yesterday's nobody can become tomorrow's somebody.
Governor Wike is a development-centric leader. He came to office fully prepared to make a difference. And he's doing so with feasible, tangible ensigns, not platitudes, not promises. In a country despoiled by politicians who are very adept at subterfuge and vacuous promises, Wike walks a lone path; the path of evidential leadership, something rare in this clime. He walks the talk. He keeps his word.
Nigerian leaders are wont to activate the dormancy mode during their second term when they will not be needing the peoples' vote to return to office. But not Wike. Rather than drop the momentum, he has stepped up the gas, building cottage industries, schools, medical centres, roads and long stretches of flyovers.
In the first week of this month, precisely from Monday, March 1, 2021, the state kick-started another round of commissioning of projects. It was a week of intense activities all evidencing development. The list runs long.
The Okoro-Nu-Odo Flyover was commissioned on March 1, by the former Governor of Cross River State,  Donald Duke.
Rumuogba 1 and 2 Flyover was commissioned on Tuesday, by the former Governor of Kano State, Rabiu Musa Kwankwaso.
Then on Wednesday, March 3, it was the turn of GRA Phase 2 Roads (Tombia Crescent, Opobo Crescent and Isaiah Odolu Street), all commissioned  by the former Governor of Katsina State, Ibrahim Shehu Shema.
On Thursday, March 4,  former Senate President, Dr. Bukola Saraki, was in town to commission the new Government House Clinic and Press.
Earlier that same day, the contract for two new flyovers at Ikwerre Road/Olu-Obasanjo(Ikokwu) and Aba Road/Rumukalagbor( Waterlines) Junctions was signed with Julius Berger.
On Friday, March 5, the construction of Ikwerre Road/Olu Obasanjo (Ikokwu) Flyover was flagged off by Chief Dan Orbih, the South-South Zonal Vice Chairman of the Peoples Democratic Party (PDP), after the contract was signed by construction giant, Julius Berger the previous day.
Saturday,  March 6 witnessed the flag-off of the Aba Road/Rumukalagbor(Waterlines) Flyover to complete the ensemble of access infrastructure. Altogether, the newly flagged off projects, when completed, would make it a record eight flyovers with adjoining roads started and completed by Wike.
One standout strand of wisdom in all this, is that the projects are not localized in Port Harcourt alone. They are spread to the uttermost communities, including riverine towns and villages. The coastal and historical town of Opobo, for instance, now has a road linking it to the other parts of the state. It amounts to breaking a jinx for a people long inured to a notion that they cannot drive their vehicles home. Courtesy of Wike,  Opobo now has all manner of vehicles cruising through its streets and byways.
Unlike most of his peers, Wike does not sleep on a project. He commits to one, he finishes it. He's not one to leave a project dragging for years without end. In a country filled with white elephant projects, Wike has deliberately chosen to be different. He says he will keep working until the last day he leaves office. It's now obvious he's not reneging on this. It's a sharp departure from the routine. Governors, even presidents, are known for starting projects they know they lack the capacity to complete. Not Wike. He's a different kind of leader. He's truly Nigeria's infrastructure governor like no other.
Author: Jerome Udom, Politics Correspondent, Political Economist