WTO: Wrong excuse why US opposed Okonjo-Iweala, angers other nations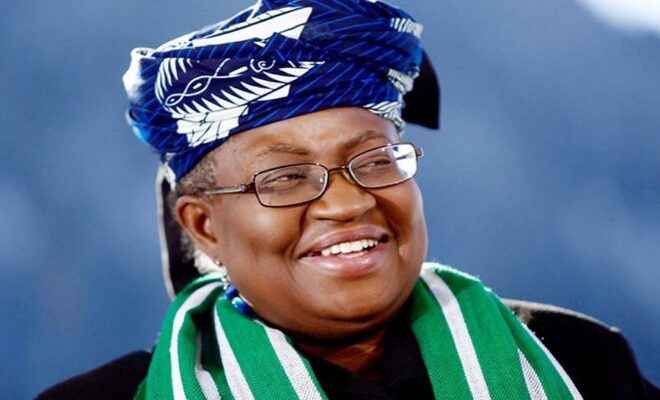 The U.S. opposition to the selection of former Nigerian Finance Minister, Dr. Ngozi Okonjo-Iweala, as the World Trade Organization's (WTO) new leader has angered other members who had majorly voted for the Nigerian trail-blazer.
The Donald Trump administration was a lone voice in the opposition push nevertheless, the consensus continued and nominated her as the favoured one to lead the global trade body. US says Okonjo-Iweala has no experience in trade, an argument many experts swiftly and strongly countered.
Dr. Okonjo-Iweala was poised to become the WTO's first female leader after gaining the support of most WTO member states. But as her nomination moved forward at a meeting on Wednesday, the U.S. became the sole remaining country to voice opposition to her appointment. Dozens of governments swiftly spoke out against the U.S., saying Washington was trying to obstruct and weaken the global-trade regulator, said several people present or briefed on the exchange, reports The World Street Journal.
A senior U.S. official said the U.S. had opposed Dr. Okonjo-Iweala's candidacy because she had no background in trade, having spent most of her career at the World Bank, and because the WTO shouldn't have moved forward with her candidacy when there was not a consensus in support.
Okonjo-Iweala, who is also a U.S. citizen, would be the first female and African leader of the WTO. She was running against South Korea's first female trade minister, Yoo Myung-hee, who Washington is backing.
The senior U.S. official said that Ms. Yoo had an extensive background in trade that made her better suited for the role of managing the WTO in a period of turmoil. The U.S. is not trying to weaken the WTO, the official said. The official added that Ms. Yoo's background would make her a stronger leader for the body, rather than a weaker one.
However, the position of the US riled other member bodies some of whom were said to have accused the US of trying to bully member nations.
But experts have faulted the US position arguing that Okonjo-Iweala as minister of Finance in Africa's largest economy was the direct supervisor of Nigeria Customs Service, NCS, a body that oversees imports and duties in Nigeria. They argue that trade among nations is not limited to exchange of goods, it borders on the economics of balance, duties among others.
They also insist that having gone round the world including helping to manage economies in Asia, Africa and Europe, Okonjo-Iweala possesses a more consummate resume to superintend the global trade body unlike Ms. Yoo whose experience is limited to Asia.