10 special things about Arsenal FA Cup victory over Chelsea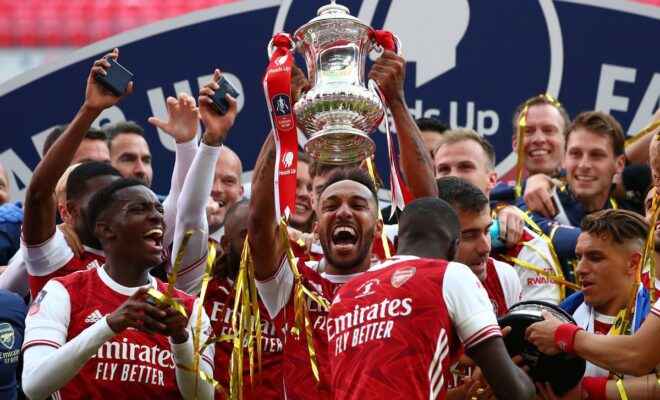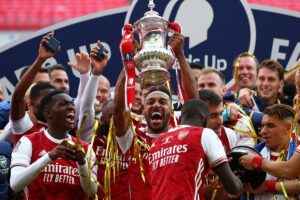 Arsenal won the FA Cup for the 2019/2020 season by defeating Chelsea 2-1 at Wembley but there are landmarks about the victory. Here are 10 of them.
It was the first FA Cup Final at Wembley played in the absence of supporters in recent history.
It was a replay of the 2017 FA Cup final in which Arsenal defeated Chelsea. On both occasions, Arsenal defeated a ten-man Chelsea 2-1, with Anthony Taylor dishing out the red card. On both occasions, the Gunners had beaten Manchester City in the semi-final.
Both Arsenal and Chelsea have dominated the competition in recent years, winning nine of 14 finals since the new Wembley opened in 2007.
Arsenal have now won four of the last seven finals. And it's a hat-trick against Chelsea whom Arsenal had beaten in both the 2002 and 2017 finals.
Both managers plumped for three central defenders. As Tony Adams puts it, 'if you ain't got two good ones, play three'.
Chelsea's Pulisic who scored opening goal became the first American to score in an FA Cup Final.
It was the first post-Covid FA Cup making it even more memorable for Arsenal and historical.
Arsenal won the FA Cup on the birthday of an Arsenal legend: Kanu Nwankwo.
By this victory, Aubameyang became the first African to captain a club in a FA Cup final victory.