The Battle for Independent Anti-Corruption Institutions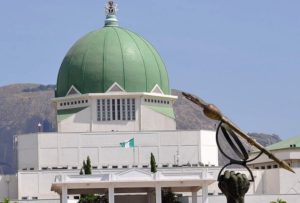 By Charles Kalu
In a society deeply entrenched in corruption; the National Assembly should be seen as a beacon of hope.
The National Assembly driven by the mission to eradicate corruption is taking the responsibility of fighting this pervasive evil by passing into law, "The Money Laundering (Prevention and Prohibition)"; "The Terrorism Prevention Act and The Proceeds of Crime Act".
Public support for this cause grew steadily as Nigerians recognized the urgent need for change. They began questioning the accountability and effectiveness of the current anti-corruption institutions, including the Economic and Financial Crimes Commission, EFCC; the Nigerian Financial Intelligence Unit, NFIU; and the Independent Corrupt Practices Commission, ICPC.
It became clear that the fight against corruption required a holistic approach that would prevail against corruption and institute public confidence.
With this in mind, the National Assembly recently acknowledged the deficiencies in the extant legislation of the ICPC and sought to introduce amendments that would make the institution more independent.
These amendments aimed to remove the direct interface between the institution and the Director of Public Prosecutions (DPP), ensuring greater autonomy in decision-making. It also removed the anomaly of Appointed Commissioners being misrepresented as part-time board members which is not the original intendment of the 23 year old Act.
The public with open arms is welcoming the news of the proposed amendments.
While the amendments faced some opposition from vested interests, the majority recognized their significance in aligning the institution with modern-day realities.
The National Assembly persevered, pushing for the amendments to pass, emphasizing the importance of a chief executive officer with a preventive vision rather than a sole focus on prosecution.
The journey to pass the amendments was not without hurdles, but the collective determination of the National Assembly, civil society groups and the public propelled the process forward.
The nation eagerly anticipated the passing of the amendments, believing that this would be a turning point in the fight against corruption, allowing the institution to confront corruption on a larger scale and beyond the confines of constituency projects.
With the coming of these amendments; the anti corruption bodies are further empowered to confront the evil of corruption which has eaten deep into the fabric of the Nigerian society thereby making us a laughing stock in the comity of nations.