Buhari sacks IGP Adamu one month to expiration of extended tenure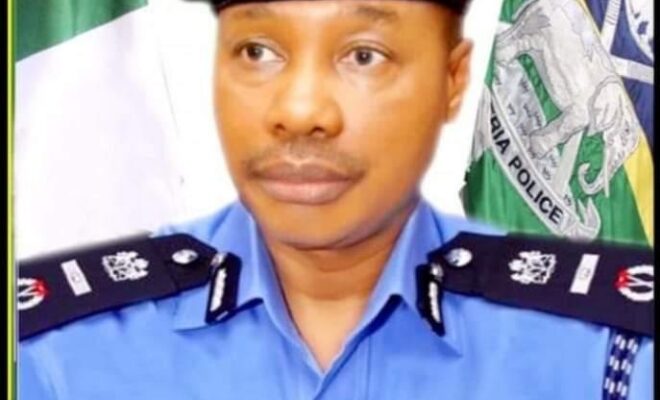 President Muhammadu Buhari has sacked Mohammed Adamu as Inspector General of Police one month to the expiration of the extension of his tenure.
In his place, Buhari approved the appointment of Deputy Inspector-General of Police (DIG) Usman Baba Alkali as Acting Inspector-General of Police with immediate effect.
Adamu's tenure ended on Feb. 4, but was extended controversially by four months to terminate May 3, 2021.
Minister of Police Affairs Maigari Dingyadi confirmed the appointment of DIG  Baba Alkali when he addressed State House correspondents in Abuja on Tuesday.
Adamu was first appointed on Jan. 15, 2019 to replace Mr Ibrahim Idris.
Adamu's tenure ended in February but Buhari had, on Feb. 4, extended his tenure as the Inspector-General of Police for three months.
The incoming I-G Baba was promoted to the rank of DIG in December 2020 and was in charge of the Force Criminal Investigations Department (FCID).
He holds a Master's degree in Public Administration and a B.A (Ed.) degree in Political Science.
A fellow of the National Defence College and a member of the International Association of Chiefs of Police, Baba attended several professional courses/workshops.
Baba, a Yobe-born police officer, had held several strategic positions in the Nigeria Police.
He had served as the Assistant Inspector General of Police (AIG) in charge of Zone-5, Benin, Zone-4 Makurdi and Zone-7, Abuja.
The acting I-G had served as the Commissioner of Police in charge of the Federal Capital Territory and Delta.
He had also served as the Acting DIG in charge of the Force Finance and Administration as well as the Force Secretary.
His appointment ended the controversial three months extension granted Adamu which got a section of the country angling for legal interpretation.