EFCC detains ex-NDDC MD, Nsima Ekere, over alleged N47bn scam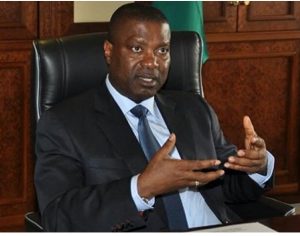 The Economic and Financial Crimes Commission (EFCC) on Wednesday dtained the former Managing Director of the Niger Delta Development Commission (NDDC) Nsima Ekere for alleged diversion of N47 billion through registered contractors of the agency.
Ekere, 56, was the agency's Managing Director for barely two years, between 2016 and 2018.
He was said to have reported to EFCC office upon an invitation and was subsequently detained.
In 2021, an audit report ordered by President Muhamamdu Buhari revealed that over 13,000 projects were abandoned by the NDDC. Trillions of naira were also said to have been siphoned using cronies, inflated contracts and sundry illicit ways. The audit, which is being reviewed, covered the operations of the organisation from 2001 to 2019.
The former NDDC boss was the All Progressives Congress (APC) governorship candidate for Akwa Ibom in the 2019 elections. He also lost the People's Democratic Party (PDP) gubernatorial primary election to Governor Emmanuel Udom in 2015.
Before his resignation to pursue his Presidential ambition, Akpabio had said that on account of the audit report, many contractors had returned to site to complete their projects.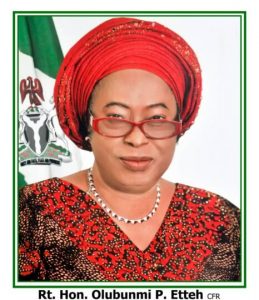 The EFCC also on Tuesday detained a former Speaker of the House of Representatives, Patricia Etteh, for allegedly receiving the sum of N130 million from a contractor who was awarded a solar-powered electrification project in Akwa Ibom State.
The said contract was awarded to a certain Phin Jin Project Limited in 2011 for N240 million when the immediate past minister of Niger Delta Affairs , Godswill Akpabio, was governor.
Mrs Etteh was Speaker between June 6, 2007, and 30 October 30, 2007. She was impeached.