Herdsmen kill DPO in another Benue ambush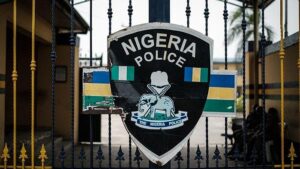 The Divisional Police Officer (DPO) in charge of Naka, the headquarters of the Gwer West Local Government Area of Benue State, Superintendent of Police Mamud Abubakar has been killed  by suspected herdsmen in an ambush.
Abubakar was said to be responding to a distress call from road users along the Naka-Makurdi Road with his team when the suspected herdsmen ambushed them and killed him in the process.
Natives said killer herdsmen have taken over the road largely because it has become very bad forcing motorists to move at slow speed, a good bait for the bloody herdsmen.
The Naka-Makurdi Road has become impassable for road users for fear of herdsmen attacks on the one hand and on the other hand, the deplorable condition of the Ankpa-Adoka-Naka to Makurdi federal road which was under construction but was abandoned last year by the contractor.
The state police command spokesperson, Anene Catherine, said the Naka Police Division received information on Tuesday afternoon that armed men blocked Makurdi-Naka road and people were running back to Naka town for safety.
"The Divisional Police Officer (DPO) of Naka Police Division, SP. Mamud Abubakar mobilized a team and moved to the scene.
"On sighting the police vehicle, the hoodlums engaged them in a gun duel that lasted until the police were able to suppress these hoodlum and rescue people that were held at the road.
"However, the DPO who led the team sustained gunshot injuries and was rushed to General Hospital Naka where he was eventually confirmed dead."
The Commissioner of Police, Wale Abass said that Mamud paid the supreme price with his life after doing so much to secure the people of Gwer-west Local Government Area. He prayed that Almighty God will grant the DPO eternal rest.