Labour Dispute: Firm action needed to reverse massive attacks on jobs in Kaduna – Falana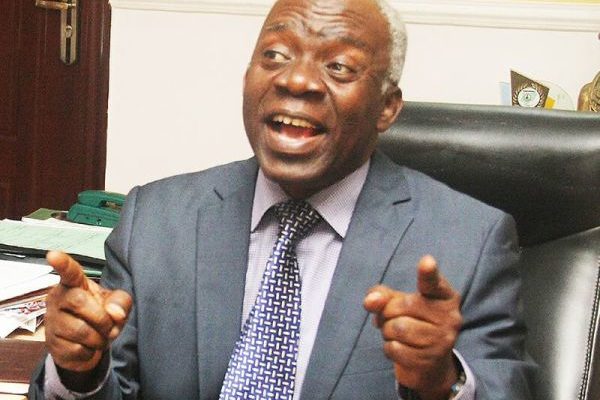 May 16, 2021
The Chairman of the Alliance on Surviving COVID-19 and beyond (ASCAB), Femi Falana, has reacted to the planned strike by the Nigeria Labour Congress (NLC), saying a firm action is needed to reverse the massive attacks on jobs in Kaduna State.
In a statement issued on Sunday titled: Solidarity and Unity Against Retrenchments in Kaduna State, Falana called on well-meaning Nigerians to provide support for the industrial action, which he described as essential.
NLC had vowed to down tool on Monday to press home its demand to the general public, especially the Kaduna State Government which disengaged some civil servants.
But Falana, who is also a human rights lawyer and Senior Advocate of Nigeria (SAN), backed NLC's decision to embark on a five-day strike.
"Firm action is needed to reverse the massive attacks on jobs and poverty-induced insecurity in Kaduna State," he said.
"Alliance on Surviving COVID-19 and beyond (ASCAB) fully supports the call from the NLC for a five-day strike across Kaduna State in the week beginning 17th May. We call on all our affiliates and supporters to provide support for this essential strike."
He noted that the economy of Kaduna was traditionally built around textile factories and the public sector. "In the decade before the current Governor came to power, the last four major textile factories were closed with many of the workers not receiving any terminal benefits (despite two of the factories being mainly owned by the Governments of the Northern states)".
"Rather than seeking to address this economic decline, Governor Rufai has retrenched perhaps 60,000 public sector workers and many have not received their due payments".
He added that Kaduna State is now a dangerous state in Nigeria to live, work or visit in terms of the regularity of bloodshed, kidnappings and killings by bandits and ethnoreligious inspired violence. "The level of insecurity in Kaduna State today is a function of unprecedented, cruel anti-workers policy of the Kaduna State Government including repeated mass layoffs. The uncontrolled insecurity is therefore the 'harvest' or product of the State's anti-labour policies".
"In 2016, over 13,000 workers considered to be ghost workers, were dismissed. The following year another 40,000 public sector workers were retrenched. Around half of these were teachers. The state arbitrarily pegged the pass mark for their competency test at an unprecedented 75 percent. Many of these teachers did not receive any redundancy money".
"From April of this year, the State Government has been dismissing perhaps as many as another 17,000 workers. This includes 6,000 local government and primary health care workers who have all received their marching orders. The remaining 11,000 workers from the state ministries have been listed for dismissal on account of having spent 30 years and above in service and/or being on level 14 and above".
"The State has plenty of money – 'borrows' from workers. Kaduna State Government has significantly increased its internally generated revenue (IGR) over the last five years. IGR has increased by about 16% a year in real terms (after taking into account inflation). So IGR is now about half the total income of the state despite the fact that the monthly FAAC allocations are now increasing again as crude oil prices have recovered from the Covid-19 dip," he said.