Murder of Adegoke: NANS threatens mass action if any cover-up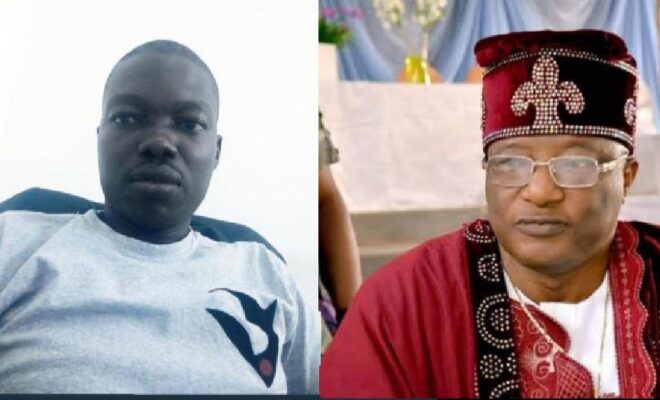 November 24, 2021
The National Association of Nigerian Students (NANS) southwest zone has threatened mass action if they discover any attempt to cover up the matter or protect any suspect in the murder case of Timothy Adegoke.
The student body called for speedy investigation and justice in the case of murder of the Master's  degree student at Obafemi Awolowo University (OAU), Ile Ife, Osun State.
The murder of Adegoke who lodged in a hotel, Hiltons Hotels and Resorts, Ile-Ife,  in Osun State but was later discovered to have been murdered.
On Monday, Osun State Commissioner of Police, Wale Olokode, said one of the suspects held in connection with the death of Timothy Adegoke had confessed that the son of the owner of Hiltons Hotels and Resorts, Ile-Ife, Roheem Adedoyin,  was the person who arranged how the corpse was evacuated from the hotel and taken to the bush.
The Commissioner said on a radio programme, that Roheem, who is the Managing Director of the said hotel, organised how the corpse was evacuated from the hotel and was hurriedly buried without informing the police or contacting any person on the deceased phone.
He said that the suspect Roheem is on the run and that the police investigation team was able to discover where the corpse was buried in the bush.
The hotel is owned by Dr Ramon Adedoyin, a popular philanthropist and businessman in the state.
But addressing a press conference on Tuesday in Abeokuta, the Ogun State capital, NANS demanded that justice must prevail no matter how highly placed those found guilty are.
"It is commendable that the Nigeria Police force was able to tape the murder scene and carry out some investigations so far. Justice must have its full course so as not to set dangerous precedence," Adegboyega Emmanuel, leader of the student body said.
While commending the Police for their efforts in the investigation, they threatened mass action against any attempt to subvert justice in any guise.
Six suspects have so far been arrested in connection with the murder.