Obi Cubana to NDLEA: I'm clean, I don't do drugs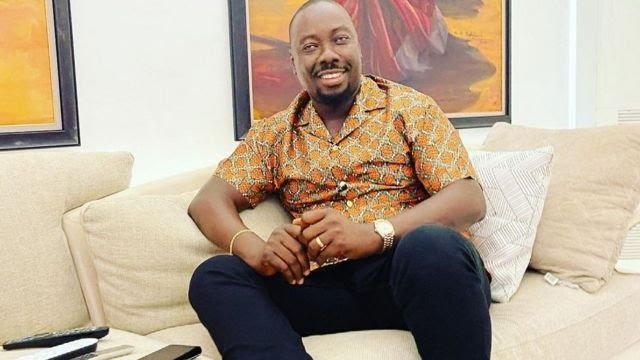 January 14, 2022
Popular socialite and showbiz entrepreneur, Obinna Iyiegbu more popularly known as Obi Cubana who was linked to a drug cartel in Asia has told officials of the National Drug Law Enforcement Agency (NDLEA) that he was not part of any drug ring anywhere in the world.
Cubana was arrested by NDLEA for alleged money laundering and illicit drug trafficking and was quizzed for about four hours before he was allowed to go home.
A source who said he was only allowed to go home and would be invited for another round of questioning, also said he was not arrested in the first instance but was invited after bank documents linked him to a notorious drug cartel in Asia. Money in tranches were said to have been paid to his account from the cartel.
But NDLEA insiders told our reporter that Cubana maintained his innocence during his interrogation and insisted that he does not do drug either as a user, courier or magnate. He insisted during the interrogation that every money paid into his accounts were from known and legitimate business partners whose companies and products he represents or distribute in Nigeria.
"Obi Cubana told his interrogators that he was clean and was neither a user of nor dealer in drugs," the source said.
It will be recalled that Cubana was arrested by the Economic and Financial Crimes Commission (EFCC) last year over alleged money laundering.
He allegedly received suspicious money from three convicted drug dealers from India, Malaysia and Nigeria.
Obi Cubana became a household name after he buried his mother in Oba , Anambra State for which some persons criticized him for being showy. Some even accused him of being a beneficiary of ritual money.
But in a BBC Pidgin English service interview, Obi Cubana, recalled his hustling days, saying six of them, his siblings and friends,  used to sleep in one room in Abuja. He dismissed the theory of ritual money, stressing that neither pastor nor native doctor will make anybody rich but hard work.
He recalled how he traversed Abuja looking for job after his NYSC stint at National Assembly but to no avail, adding that it was lack of job that drove them into hustling, from property agents, interior decoration and later restaurant and night club business from where the Cubana Group sprouted.