Osun Govt clears air on Adeleke's alleged forge certificate; calls judgment 'Kangaroo'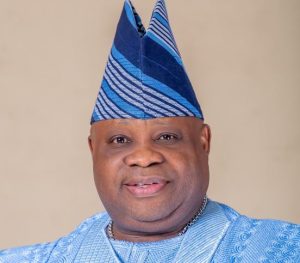 We seek to clarify a very sinister component of the Kangaroo judgment on Osun Governorship election. Governor Ademola Adeleke did not forge any certificate or testimonial.
The Issue of forgery has to do with an error on school testimonial which bear Osun instead of Oyo state. Osun State was part of Oyo State when Governor Adeleke completed his high school education in 1981.
The issuing school testified before Court of Appeal in 2018, that it was their error, which has nothing to do with Governor Adeleke,
The Court of Appeal ruled that there was no forgery and exonerated Governor Adeleke of any forgery.
The public should know that Governor Adeleke did not forge this Testimonial or any certificate.
This was an attempt to damage the reputation of Governor Adeleke.
The Tribunal Chairman should explain how he arrived at his opinion when the Court of Appeal has cleared Governor Adeleke of any forgery.
Above is for the information of the media and the general public.
Signed:
Mallam Olawale Rasheed,
Spokesperson to the Executive Governor