Oyedepo backs #EndSARS, says Buhari govt bloodiest in Nigerian history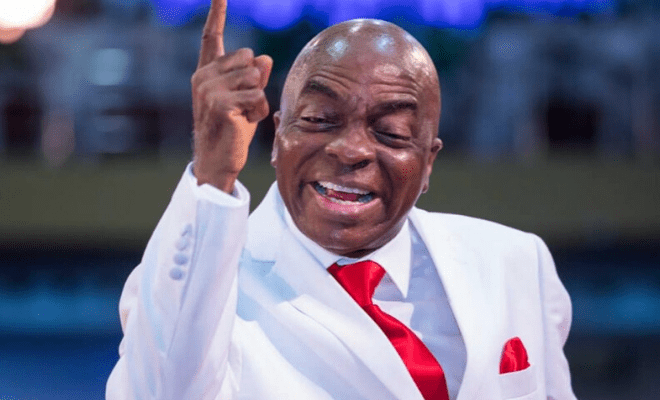 The Presiding Bishop of Living Faith Church Worldwide, also known as Winners Chapel, Bishop David Oyedepo, on Sunday threw his weight behind ~EndSARS protests and described the Muhammadu Buhari government as the bloodiest in the history of Nigeria.
Oyedepo known for speaking out on national issues said he endorsed the ongoing #EndSARS protests by Nigerian youths. He however added that if Nigerians had heeded his warnings in 2015 the frustrations of today may have been averted.
He spoke at the Sunday service, saying he warned against the election of Buhari in 2015 because he saw the danger ahead.
He said the youths have the right to say enough is enough. He warned security personnel never to shoot at protesters who are not looting of ravaging, describing it as a sacrilege.
He said the Buhari government has not kept any promise.
"Throughout the history of Nigeria, there has been no time we have such massive loss of lives including slaughtering people in church than in the last five years," he said.
He recalled the gruesome beheading of a Christian Association of Nigeria, CAN, leader and the sharing of the video of the murder. He said judgement has come for all those behind the wanton killings.