Peter Obi 'll give priority to Nigeria's housing needs -LP PCC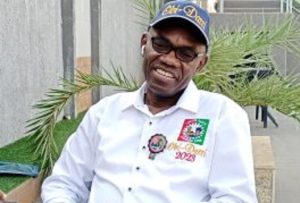 By Francis Onyeukwu
A chieftain of Labour Party (LP) Chief Mike Nwankwo says housing needs of Nigerians especially the civil servants will be given priority if Peter Obi wins the Feb.25 presidential election.
Nwankwo, a Director, Administration in the Peter Obi/Datti Ahmed Presidential Campaign Council,  made the disclosure in an interview with the News Agency of Nigeria (NAN) on Thursday in Awka.
He said  the LP envisaged  massive provision of housing as key in the reduction of poverty as well as meeting the essential needs of  citizens.
Nwankwo, a former managing director, Anambra Housing Corporation during the tenure of Peter Obi, said under LP administration, government workers must get houses.
"We shall ensure that Nigerians especially civil servants will meet their housing needs before retirement as done in most advanced countries," he said.
He recalled that as governor of Anambra, Peter Obi established a number of housing estates and would replicate same if elected president.
Nwankwo used the opportunity to urge Nigerians to ensure they collected their Permanent Voters Cards (PVCs)  and ensure they voted for Peter Obi during the Feb.25 elections.
He said that Peter Obi remained the best brand for Nigerians because of the wisdom and maturity the LP presidential candidate had exhibited.
According to him, Nigeria requires rescue and the Independent National Electoral Commission (INEC) and other agencies must get it right this time.(NAN)