RevolutionNow protesters are a bunch of irritants – Adesina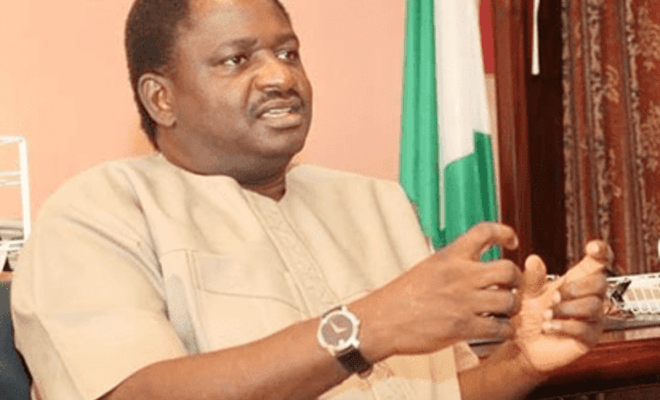 Presidential spokesman, Femi Adesina, has described RevolutionNow protesters as a bunch of irritants even as he described their protest as a child's play. He chided them for failing to appreciate the efforts of President Muhammadu Buhari to better the lot of Nigerians.
He spoke on Channels TV Sunrise Daily on Thursday where he chided Channels for making him share the studio with a man who does not "seem to appreciate the good deeds of President Muhammadu Buhari."
"I just saw a sprinkle of people trying to be funny. As far as I am concerned, it is nothing to worry about," he said.
According to Adesina, a revolution by its nature ought to be spontaneous and massive but this one was not. He said it was unethical and unprofessional of Channels TV to invite him to appear on their station without letting him know he was appearing with someone else.
Meanwhile, the Coalition of United Political Parties (CUPP) has requested the citizenry and security personnel to respect the rights of Nigerians to stage peaceful protests.
CUPP National Secretary, Chief Peter Ameh, the CUPP National Secretary, in a statement he issued on Wednesday in Abuja, criticised alleged attacks on peaceful protesters in different parts of the country.
Ameh said, "Nigeria is a democratic state, as such, citizens are afforded the constitutional right to engage in peaceful protests."
He called on the presidency to hold the police and other security agencies accountable for  attacks and infringement on the rights of the masses.
Ameh urged President Muhammad Buhari  to protect the light of democracy handed over to him by the electorate.
He advised security agencies  to apply its  force on bandits attacking residents in Southern Kaduna and North East to solve the insecurity situation in the areas rather than focus on innocent civilians.
"The essence of freedom of expression and of the press is for those who may not have their way on crucial national issues to at least have their say.
"Nigerians want good governance and dividends of democracy not carnage," Ameh said.