Sandra, Theo T-Raw Evicted From #BBTitans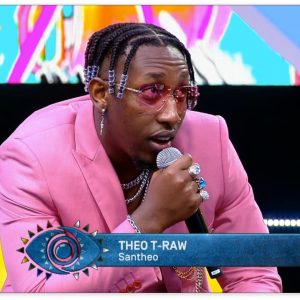 Housemates, Sandra and Theo T-Raw, have been evicted from the Big Brother Titans reality TV show.
They were evicted on Sunday making them the very first housemates to leave the house.
On his exit, Theo T-raw said, "I didn't get much from them (housemates) in terms trying to have conversations."
Sandra said "I was stepping on toes and cracking necks," in obvious reference to her daring moves and trying to get along with as many people as possible.
Nelisa, Yemi, Yvonne, Justin, Sandra, Theo, Olivia and Juicy Kay were up for eviction on Sunday.