Train services resume on Abuja-Kaduna route Tuesday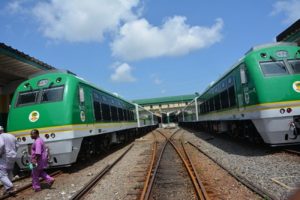 The Nigerian Railway Corporation (NRC) has announced the resumption of its Abuja-Kaduna services days after the suspension of operations along the route due to a derailment at the Kubwa Station on Friday.
NRC Director of Operations, Niyi Alli in a statement on Monday that the  "The Board and Management of The Nigerian Railway Corporation is pleased to announce the recommencement of the Abuja Kaduna Train Service (AKTS) which was suspended on Friday 27th January 2023 due to the derailment that occurred at Kubwa Station on the same date.
"Subsequently, AKTS will resume on Tuesday," the statement read.
The Corporation, he said,  regretted the inconvenience experienced by passengers as a result of the temporary suspension of the service.
On March 28, 2022 terrorists attacked a Kaduna-Abuja train, killed some passengers and kidnapped others who later regained their freedom. This led to a total closure of services on that route.