Buhari in phone call with Saudi Crown Prince over oil price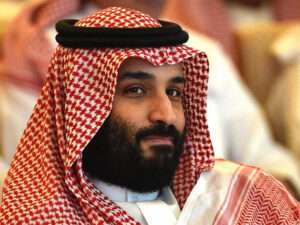 Saudi Crown Prince Muhammed Bin Salman, in a phone call with Nigerian President Muhammadu Buhari, reviewed the current progress made on the Opec+ deal, state news agency (SPA) said on Monday.
Bin Salman and Buhari also reviewed aspects of cooperation to enhance stability of oil markets, SPA added.
Meanwhile,  Royal Dutch Shell reported a slew of bad figures across its business, giving investors a first glimpse of just how severely the coronavirus crisis hit Big Oil in the second quarter.
The pandemic left no part of the energy giant's sprawling business unscathed. Oil production slowed, fuel sales fell and shipments of everything from liquefied natural gas to petrochemicals suffered.
The dire second quarter also threatened to have a lasting legacy, as reductions in long-term price forecasts will force write-downs of $15 billion to $22 billion to assets all over the world.
The drop in demand comes as little surprise. Oil majors' earnings took a beating in the first quarter, and the companies warned that things would only get worse as the full impact of the pandemic started to be felt in March. Despite a recent rebound in consumption in some of the worst-hit countries, resurgent waves of the virus show the recovery remains fragile.
Oil-product sales volumes will be 3.5 million to 4.5 million barrels a day in the second quarter, down from 6.6 million a year earlier, driven by a "significant drop" in demand because of the pandemic, the oil major said in a statement ahead of quarterly results on July 30.
Shell said it has revised its mid- and long-term pricing and refining margin outlook, and expects gearing – a measure of debt levels – to increase by as much as 3 per cent due to the impairment charges.